Profile
Sebastian Smyth
"Doesn't bother me if it doesn't bother you."
Free Account
Created on 2011-12-31 01:59:10 (#1341132), last updated 2013-05-07 (228 weeks ago)
0 comments received, 233 comments posted
13 Journal Entries, 14 Tags, 0 Memories, 62 Icons

About

Mini Bio
"Doesn't bother me if it doesn't bother you."
Gay. Warbler. Rich Kid. Well-travelled.
Cocky. Mischievous. Promiscuous.
Sebastian is a baby-faced, yet sexy, new member of the Dalton Academy Warblers who shows up in Glee episode 3x05, setting his sights of recently department member of the singing group, Blaine Anderson. His is cheeky and promiscuous and clearly has no issue stirring the pot or doing what is needed to get what he wants. Rich kid, cultured, and well-travelled, he will no doubt be some interesting competition for Blaine's adorable other half, Kurt Hummel.
backwithbaggage || Back With Baggage RPG
Now ten years after Sebastian graduated from Dalton Academy, he is back on US soil after living most of the past decade close to family in Paris, France. With his cheeky, yet determined nature, a savvy Sebastian managed to do quite well for himself when he departed Dalton and Ohio. The epitome of a rich kid, he travelled around Europe a little on his parents cash and then attended Schiller University in Paris and soon graduated with a degree in International Business. He had plans, and it didn't take him long to succeed.
With his father funding the venture, Sebastian opened a pulsing nightclub in Paris called
Halos
, an amusing joke of something he very much did not have himself. It boomed and soon became of the most popular hot spots in Paris. But he wasn't stopping there, and went on to open a second chapter of
Halos
in London, which, on the reputation of the Paris club alone, also thrived. He is now rich in his own right, and well-known with the upper class nightlife, but he still has itchy feet. And it was when his darling fag hag,
Tabitha Lorenzi
departed France for New York that Sebastian decided to follow with plans in the works for a third and forth club in New York and LA. It had been a stroke of luck that Sebastian ever crossed paths with Tab, who hailed from Ohio herself. She went to school with
Kurt Hummel
, who had once upon a time been the boyfriend of
Blaine Anderson
, whom Sebastian had set his sights on shortly after he arrived at Dalton.
Of course, like everyone, Sebastian has his dirty little secrets. Some he has shared, others he has kept close to his heart, but only time will tell how much of an impact they have now he is about to encounter some very familiar faces from the past...
DisclaimerMUSE & MUN BOTH OVER 18 YEARS.
Not Sebastian, not affiliated with Glee whatsoever. For RP purposes only. No profit being made. Not Grant Gustion, who is the actor potraying Sebastian. He belongs to himself.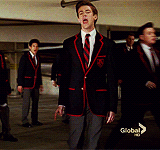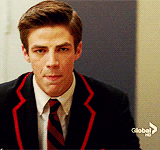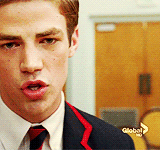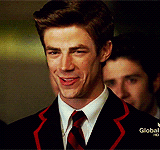 People
[View Entries]

Communities
[View entries]

Member Of (22):
backwithbaggage
,
bakerstreet
,
beyondmckinley
,
etrelibre
,
evilenablersanonymous
,
fromlimatola
,
growingupglee
,
hellobroadway
,
inloveinlondon
,
leavinglima
,
lifestooshort
,
memebells
,
musebysentence
,
muserevival
,
queerasglee
,
raisingglee
,
sixwordstories
,
slidingmoments
,
takemybreathaway
,
thelucky13
,
thenewdirection
,
wayswithwords

Subscriptions (22):
backwithbaggage
,
bakerstreet
,
beyondmckinley
,
etrelibre
,
evilenablersanonymous
,
fromlimatola
,
growingupglee
,
hellobroadway
,
inloveinlondon
,
leavinglima
,
lifestooshort
,
memebells
,
musebysentence
,
muserevival
,
queerasglee
,
raisingglee
,
sixwordstories
,
slidingmoments
,
takemybreathaway
,
thelucky13
,
thenewdirection
,
wayswithwords

Administrator Of (0)

Feeds
[View Entries]

Subscriptions (0)

Linking
To link to this user, copy this code:
On Dreamwidth:
Elsewhere: